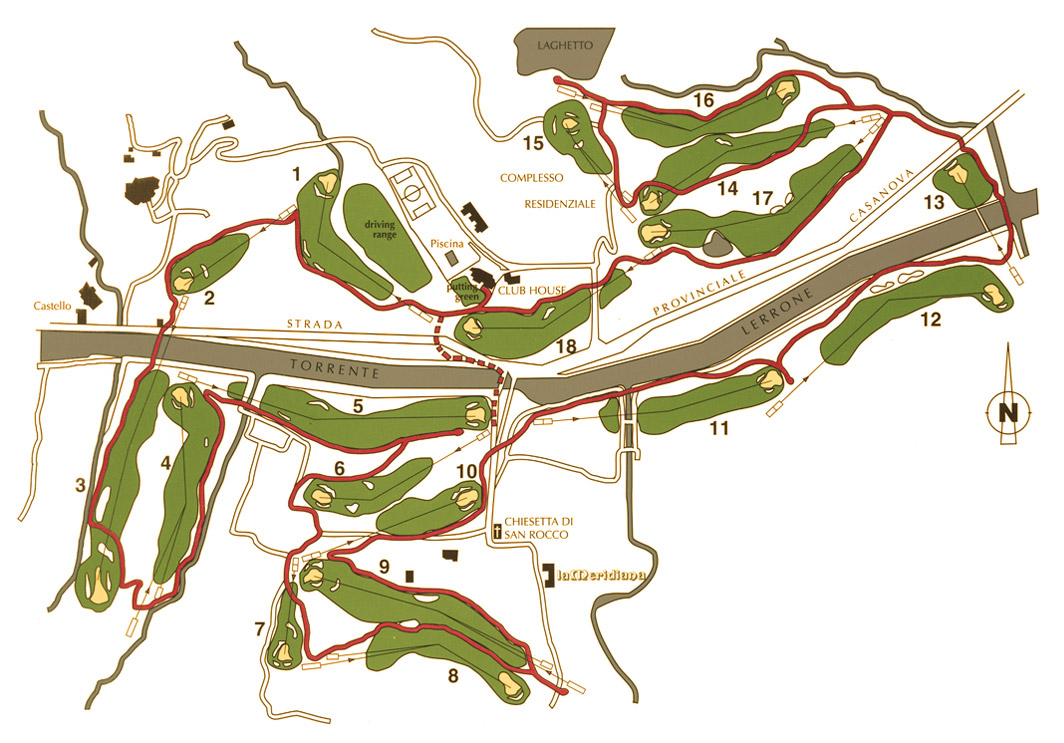 The Garlenda Golf Club offers an 18-hole par 72 course 6,085 meters long.
The course, immersed in the Val Lerrone in one of the most representative scenarios of western Liguria, perfectly complies with the surrounding natural environment where two distinct landscapes follow one another between the first nine and the second nine holes.
The transition from a rural atmosphere, characterized by centuries-old olive trees and ancient buildings, to a delicate territory dominated by tall trees (oaks, pines) and magnificent views, is as pleasant as it is.
The winding through gentle ups and downs, not without obstacles and wisely exploited by the two English designers John Morrison and John Harris, makes the 18 holes of Garlenda a place capable of making the hearts of all golfers beat faster.
The project and the basic idea of ​​the Garlenda Golf Club reside in guaranteeing the members and the many tourists who participate in the destination for their summer holidays and beyond, the greatest number of services and the highest available today in this sport, that of making Golf an easy, accessible and fun game.