TOPTRACER: GOLF 3.0
---
With Toptracer, practicing has never been so fun and challenging. In addition to providing a lot of shot data, with Toptracer you have the opportunity to play "virtually" on beautiful courses, challenging golfers from all over the world online. Toptracer offers the same tracking technology that displays the shots of pros in major tournaments, and now you can have fun using it to practice and perfect your shots. Thanks to this revolutionary technology, you will be able to change your golf course, improving it with increasingly enjoyable and fun practice sessions. Toptracer: a whole new meaning to the driving range and practice!
Let's go!
Customize your gaming experience with
the following Toptracer Range modes: GOLF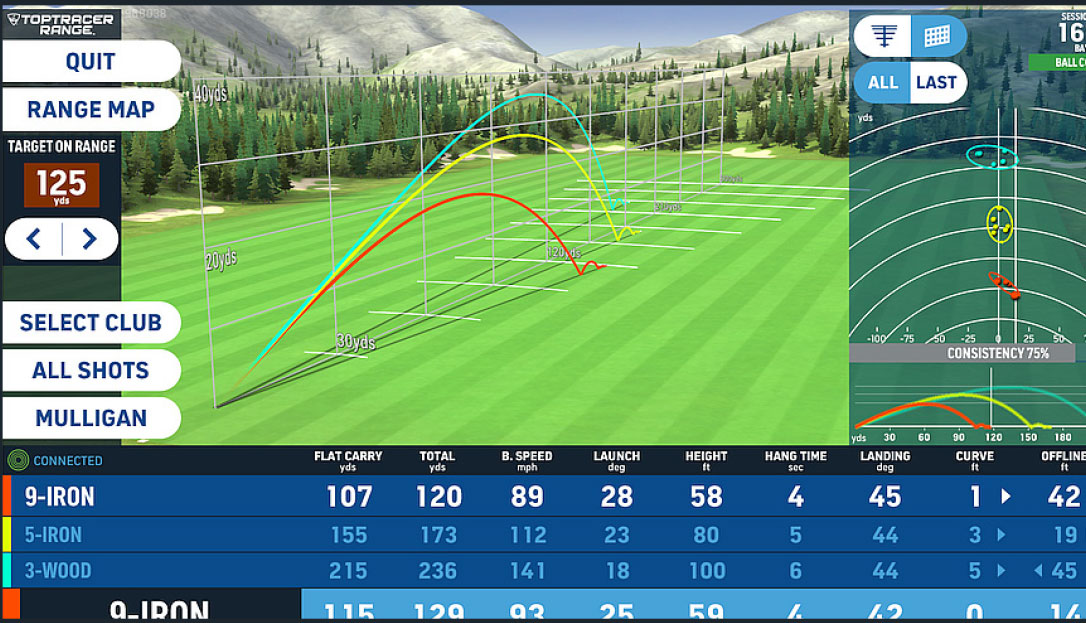 my workout
---
Empty your golf bag and discover all the secrets of each type of club. This mode allows you to save your stats in the Toptracer Range app.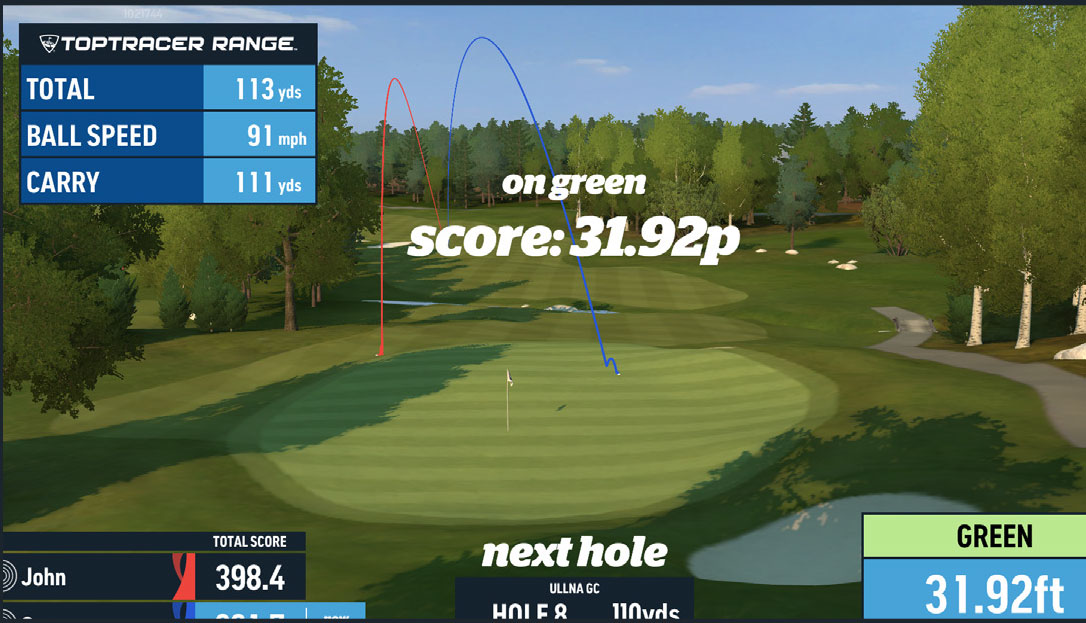 challenge of the approach
---
Measure your accuracy with irons in this match with 9 different approaches on three legendary courts of your choice.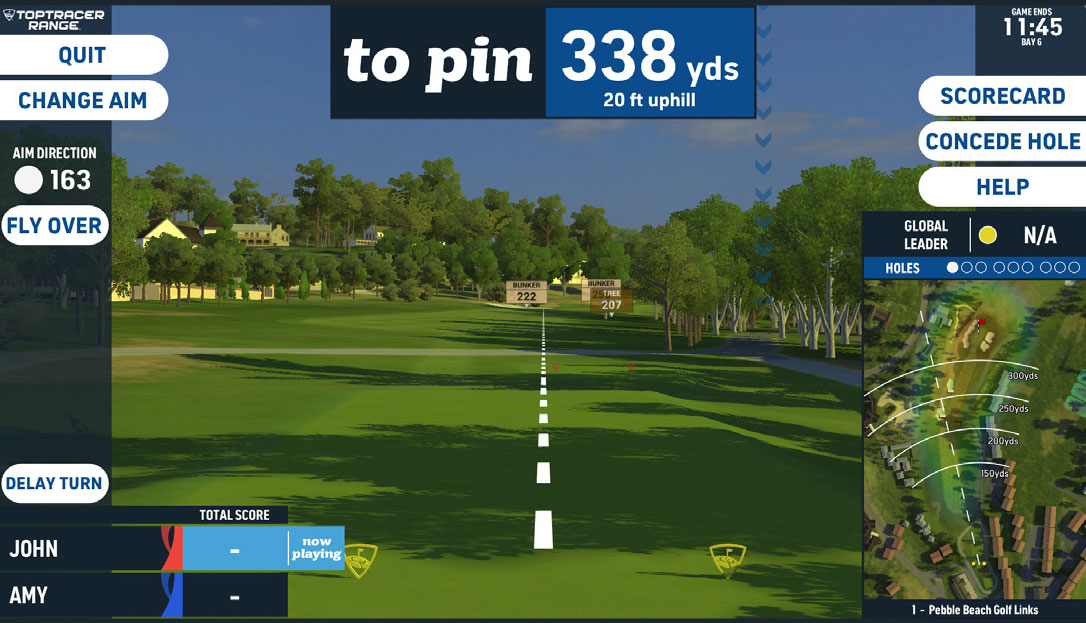 driving contest
---
Power and accuracy are rewarded in this distance skill test. Play nine tee shots on nine different virtual holes.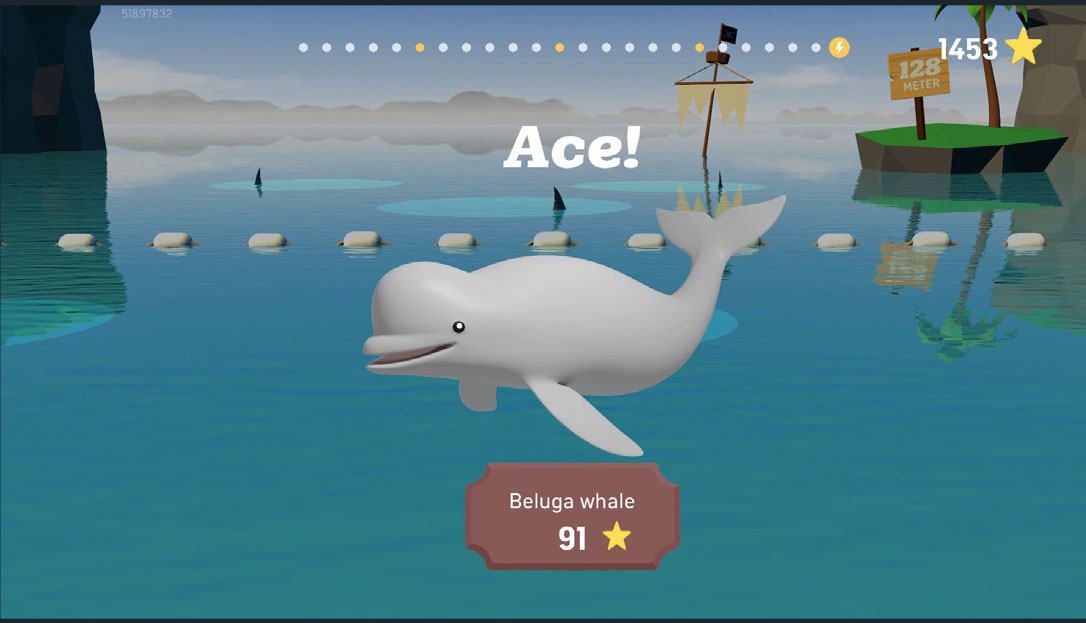 go fish
---
Play solo or as a team to capture each of 24 different sea creatures and collect as many stars as you can.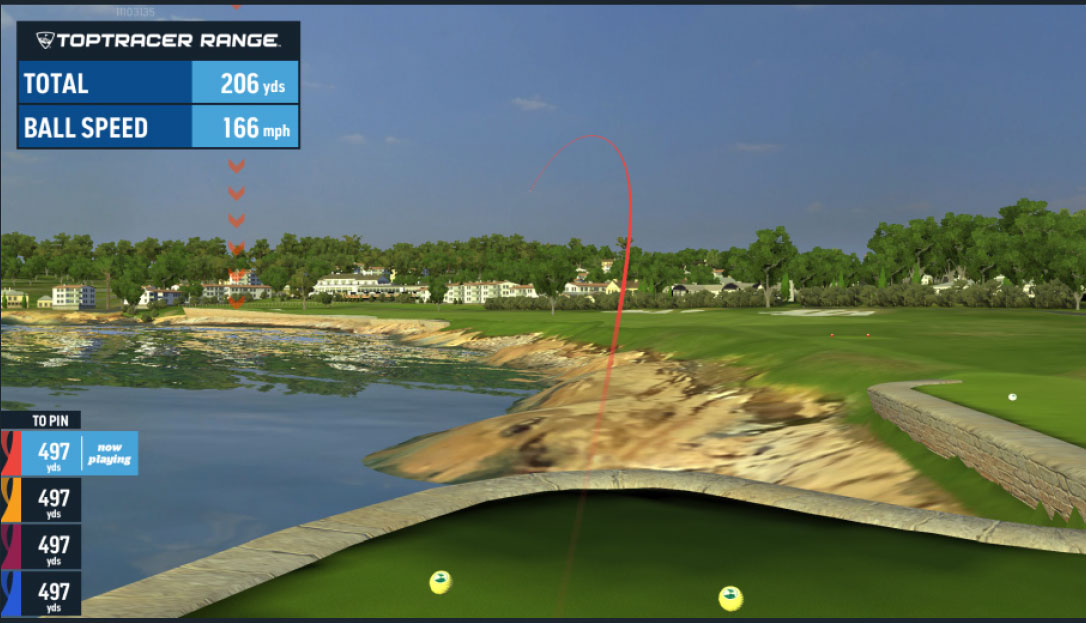 virtual golf
---
Visit some of the best golf courses in the world, such as Pebble Beach (image) right from your station. Take a full 18-hole round without ever leaving the course.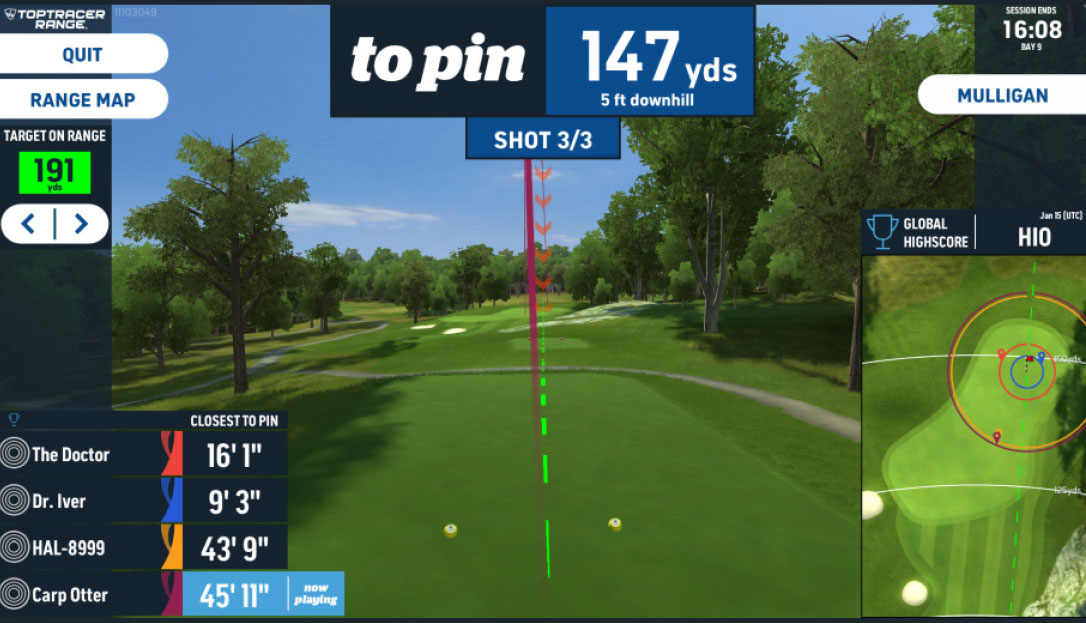 closest to the pin
---
The goal of this classic mode is simple: get as close as possible to the pin. The player who gets the ball closest to him wins.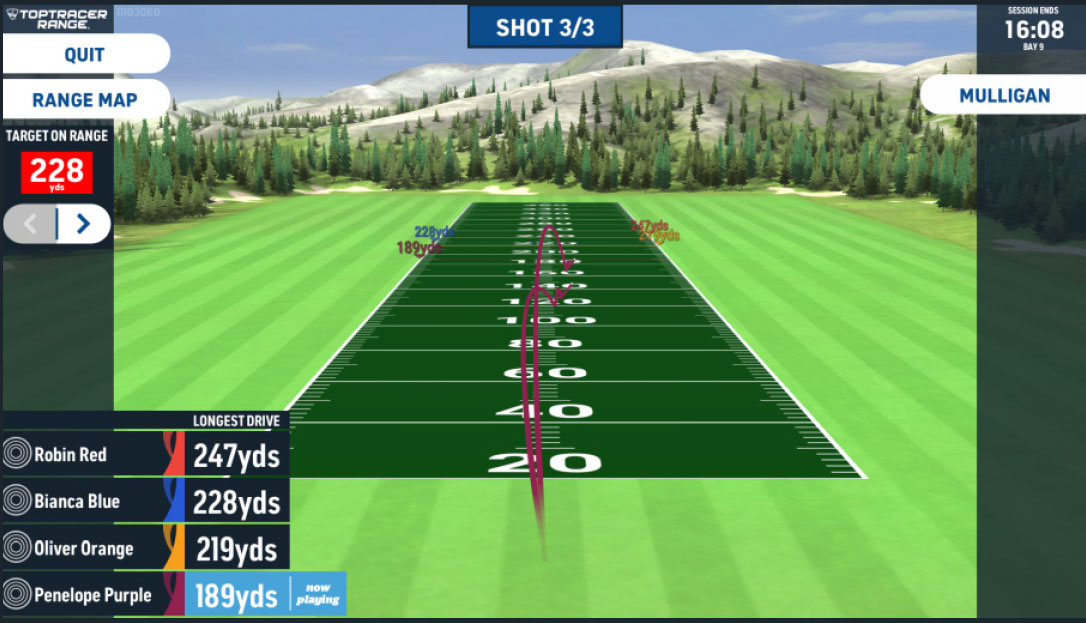 the longest drive
---
Who takes the longest shot? With this game you will be able to put an end to the disputes and transform the field into a real grid for the longest drive for up to 8 players.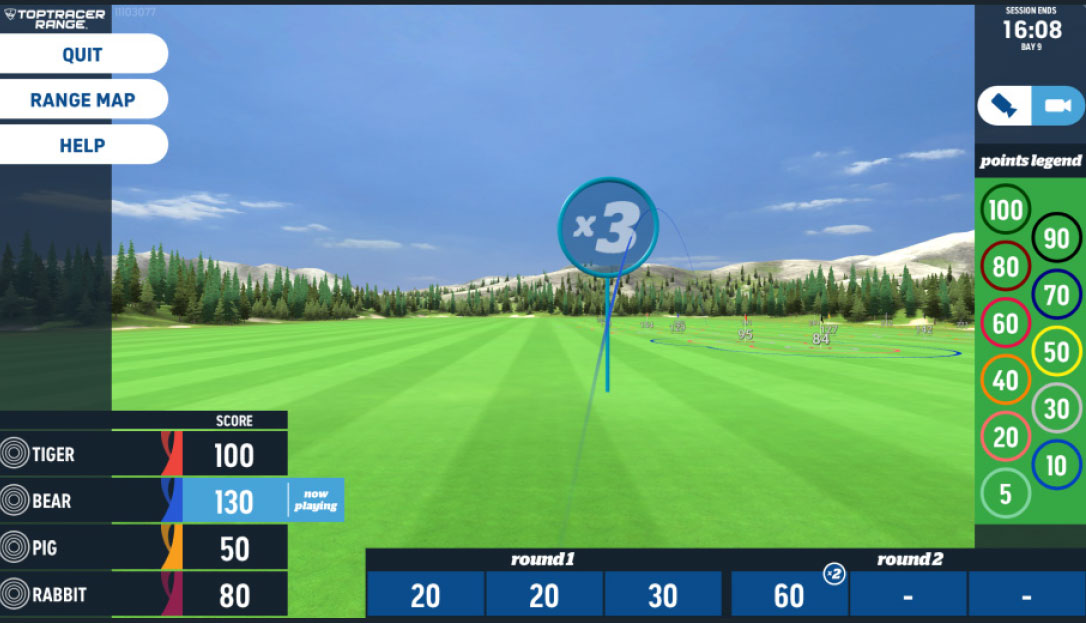 points match
---
Score points based on proximity to the target. The closer you get, the more points you win. Test yourself with the bonus rings "in the air".
Download The Toptracer Range App